Here's a new addition to the characterization series I'm working on where I treat my own skin as a sketchbook.
I create characters based on my drawings and sketches by designing the make-up and styling, as well as the atmosphere in which they live. Finally I take these creatures in front of the camera, where they manifest.
From an impromptu process that I recorded for you (video below), Red was born.


Here's a clip showcasing part of the make up process and a behind the scenes of the photo-shoot.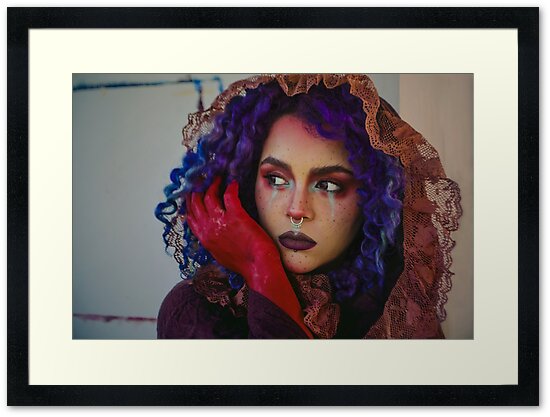 BTW: Postcards and art prints of
Red
are now available at
RedBubble
.
If you like this series, don't forget to share my work and hit those buttons below. ♥